QTranscripts is the new online platform for requesting audio or transcripts of QCAT proceedings.
Who can order?
Parties to the proceedings or their legal representatives can order audio or transcripts. Upon request other parties (like media, other law firms, or parties not directly involved in the proceeding) may request audio or transcripts, however eligibility requirements must be met.
Proof of identity
When you visit QTranscripts for the first time, it will ask you to login with either your myGovID or QGov account where you will need to prove your 'digital identity'.
If you do not have a myGovID, find out more information and set one up at www.mygovid.gov.au
Or to create a QGov account, you can register for one at
Please note, if you have multiple QGov accounts, you can also choose to link these accounts.
For more information about QGov accounts, including FAQs, visit
https://identity.qld.gov.au/help/faq.html
How to request a transcript or audio
Step. 1 Go to qtranscripts.justice.qld.gov.au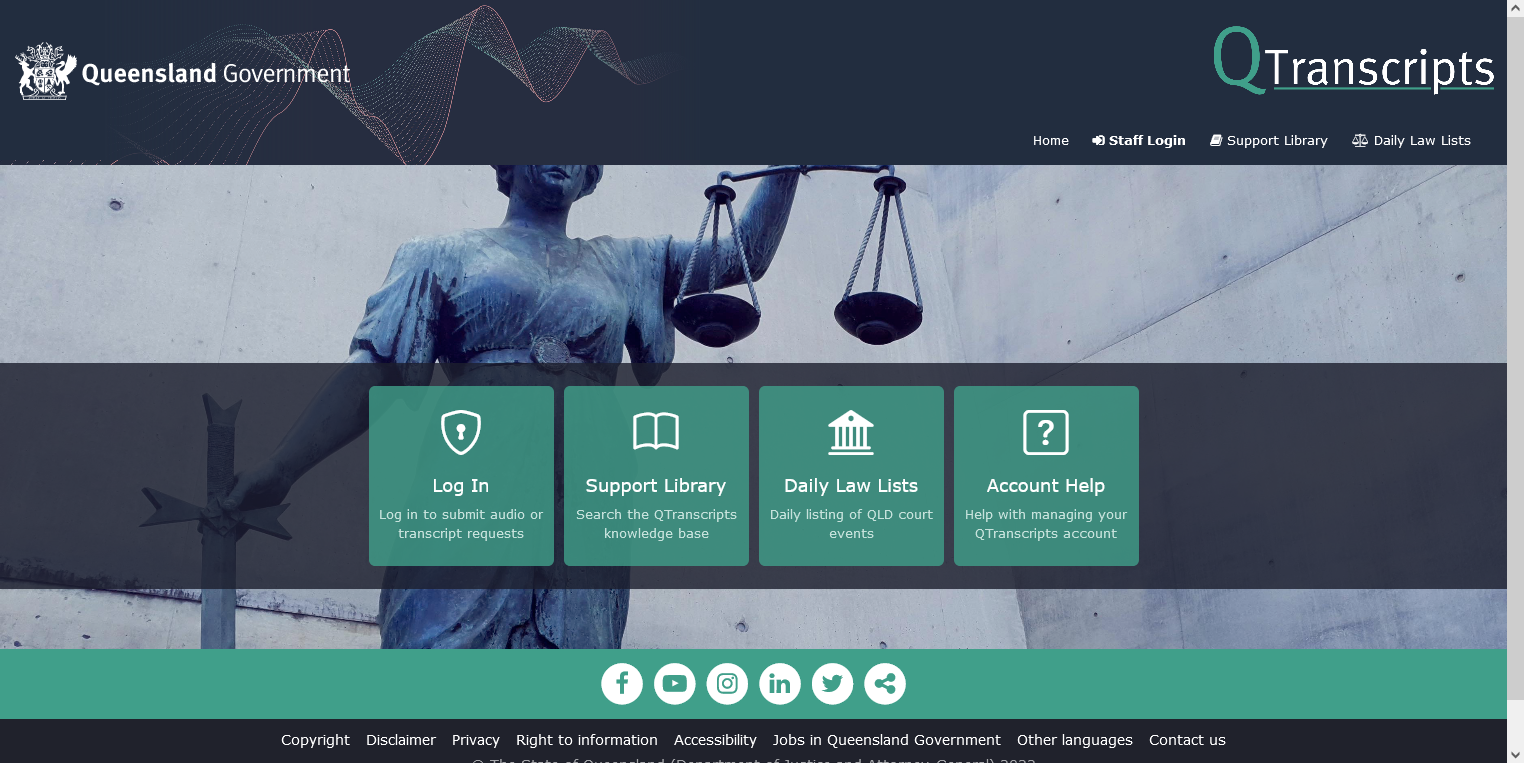 Step. 2 Select Public Login.
Step. 3 Login with your myGovID or QGov account.
Step. 4 If you do not have a myGovID or QGov account, you will be prompted to create one. Follow the prompts to establish your myGovID or QGov account.
Step. 5 Follow the prompts in QTranscripts to request your transcript or audio.
Receiving your transcript or audio
In QTranscripts you can track the progress of your order, query your request, and view any communication from QCAT.
When your audio or transcript request is finalised, a secure link to download the product will be sent to you. This safeguards audio or transcript security.
You have 30 days to download your audio or transcript before the link expires.
Unable to complete online?
If you cannot create a QGov account or access online services to request a transcript or audio, you will need to complete the Request for Transcript form available from www.courts.qld.gov.au or by calling 1800 842 122. Alternatively, you can visit a Courthouse to request a copy of the form.