A minor debt dispute is a disagreement between you and another person, business or company over an agreed and fixed amount of money, or liquidated demand, up to $25,000 (excluding interest).
Debt disputes may be started due to money owed for:
unpaid loans
IOUs
an unpaid invoice, account or demand
dishonoured cheques
work performed and/or goods supplied when the cost was agreed beforehand
unpaid rental or hire fees (except for residential tenancy matters).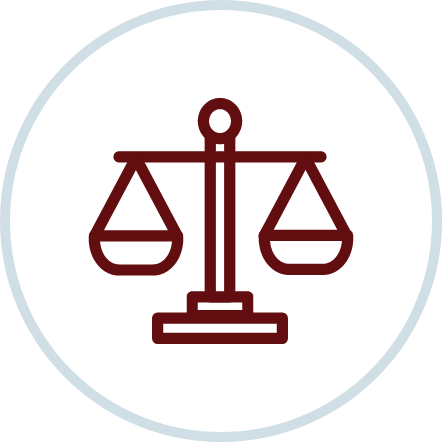 Start a minor debt dispute
Who can make a minor debt dispute application?
Anyone can make a minor debt dispute application, including individuals or entities such as businesses or corporations.
To do so, your minor debt dispute application must:
be no more than $25,000 (excluding interest)
involve a previous agreement about payment of an amount of money
have happened no more than 6 years ago (the date the agreement was made).
If the respondent lives interstate, you can still make a minor debt dispute application with QCAT.
Who cannot make a minor debt dispute application?
You cannot make a minor debt dispute application if:
the debt amount is more than $25,000 (excluding interest)
there was no previous agreement for the money to be paid
your dispute is with a consumer or trader, or relates to a contract for the supply of goods and/or services where the amount was not agreed beforehand
the debt is for

the repair of a defect on a motor vehicle
damage to property caused by a motor vehicle or from the use of a motor vehicle
unpaid wages covered under the Fair Work Act.
Debts more than $25,000
We cannot manage disputes involving debts worth more than $25,000 (excluding interest).
If the amount owing is more than $25,000 you may choose to reduce your claim to $25,000 to lodge it with us.
If someone owes you an amount up to $150,000 you may be able to lodge a civil claim in the Magistrates Court.
If you are owed more than $150,000, you need to have the dispute heard in either the Supreme Court or the District Court.
If you are unsure, you should seek independent legal advice.
What you need to complete this form
This is Form 3 under the Queensland Civil and Administrative Tribunal Act 2009 .
To complete this form you will need:
the full name/s of the respondent/s
the registered business or company name and the ABN/ACN, if the respondent is a business or company, you can perform an ASIC company or business name search to make sure these details are correct
the respondent's contact details, including the street address (i.e. not a post office box)
details of the debt, including:

the date/s and place it happened
the fixed or agreed amount
the terms of the agreement (including whether it was a written or verbal agreement)

supporting documents, including a copy of the agreement (if you have one)
if you are claiming interest, the amount of interest and how it was calculated - you can calculate interest using the courts' interest calculator unless the interest rate is agreed between the parties
the amount you are seeking if you are claiming costs.
Lodging this application
When you complete this form, you will be asked to nominate a QCAT location where your form will be lodged.
This location is also where your matter will be heard.
Unless ordered by the tribunal, your matter will remain in this location until it has been finalised.
Brisbane
We are trialling the electronic submission of registry matters in the Brisbane City tribunal.
If you select the Brisbane City tribunal as your nominated location, you do not need to print this application to lodge at QCAT. It will be lodged with us automatically when you submit it.
Outside of Brisbane
For all locations outside of the tribunal in Brisbane City, you must print your application after completing it online and lodge it at the QCAT location you have nominated.
You can lodge it in person or post it to the nominated Magistrates Court.
When lodging by in person or by post you must lodge:
your original application and copies of any attached documents
an extra copy of the application and attached documents each for:

yourself
the respondent
each additional respondent.
You must lodge your application at the location you specified when you completed the application form.
Paying the application fee
To finalise your application you need to pay an application fee. At the end of this form you will be automatically directed to a secure payment gateway to pay online using your credit or debit card.
The application fee may be claimable as costs as part of your application.
What you must do next
QCAT will seal your application (i.e. stamp it with the official QCAT stamp) and return it to you.
You must give (serve) a sealed copy to each of the respondents with a copy of any attached documents as soon as possible within 90 days of lodging your application.
You can do this yourself, or employ someone to do it for you such as a magistrates court bailiff, commercial agent or process server. You can find contact details online or in the phone book.
You may be able to claim any fees you pay to serve the documents as costs and you can include these in your application.
What happens next?
If the respondent pays the money they owe when they receive their copy of your application, you may wish to finalise your matter and notify us of your withdrawal.
Otherwise, the respondent has 28 days from when they receive your application to lodge a response.
If they do not respond in time, you may be able to apply for a default decision to end the matter. A decision by default means we will make a decision on your case from the paperwork received.
There are steps you need to follow to apply for a default decision and you will not be required to attend mediation or a hearing. Contact QCAT or your nearest Magistrates Court for more information.
Amounts above $1,500
If the respondent lodges a response and the amount you are claiming is more than $1,500, QCAT will contact you to attend mediation. If you do not attend the mediation, your application may continue to be heard in your absence and a decision made on the available evidence.
Amounts up to $1,500
If the respondent lodges a response and the amount you are claiming is $1,500 or less, your matter will be listed for hearing. We will send a notice to advise you of the date, time and location of your hearing.
You may be required to provide QCAT with extra copies of your application before the hearing.
Protecting your privacy
We collect your contact details to ensure QCAT proceedings comply with the Queensland Civil and Administrative Tribunal Act 2009. We may contact you to help evaluate our operations. You do not have to participate in feedback or surveys. If you do participate, no identifying information will be published. We will not disclose your contact details or any other personal information to a third party unless required by law.