Parties can make applications to QCAT requesting specific directions or decisions to be made during the life of a matter. These applications may assist with progressing the matter and help in preparing the case for final hearing.
The below information sets out the steps you need to take to make these applications and a list of applications you can request QCAT to consider.
What is the process to make an application in your case?
If you are seeking to make an application in your case, it is important that you follow the below steps:
You must file the appropriate application form to initiate a request to QCAT.
Consider which request you wish to make and use the application form you require from the list below.
If you are in a domestic and family violence situation and you are concerned that your identity or address may be disclosed, please contact QCAT as soon as possible to discuss your concerns.
You must include the reasons for your request and any supporting documents when you make an application to QCAT in your matter.
For example, if you are seeking your hearing date to be rescheduled (an adjournment), due to ill health, you should include a medical certificate as evidence you are too unwell to attend the hearing.
You must make your request as early as possible.
By making your application as early as possible, this allows time for QCAT to seek views from the other parties, if required, and make a decision on the application.
For example, if you ask for a proceeding to be adjourned to another date QCAT will need time to find a new date, book a new hearing room and notify the parties of the change. If you lodge the adjournment request the day before the proceeding, this significantly impacts QCAT's ability to reschedule the matter and may lead to costs orders being made against you.
Please consider this when making your application.
If you believe your request is urgent, time sensitive or relates to a proceeding in the next seven (7) days you must clearly state this when making the application and the reasons why it is urgent. This will assist QCAT to assess your application for urgency. Your request will then be progressed and will be considered based on the priority assessment of QCAT.
Filing your application request using the appropriate form via email is the fastest way to reach QCAT if your matter is urgent. When filing an application via email please clearly note the urgency in the email subject line and application also.
If you file an urgent application in hard copy or by post, please note that mail will usually take at least one week to arrive at QCAT after sending. Keep this in mind when you apply noting the urgency in the application or cover letter.
Before making an application in your matter, you must provide a copy of your application to all other parties in the proceeding. This allows the other parties to put their views forward to QCAT in response to your application if they wish. It also reduces the time QCAT is required to spend in confirming the application has been given to the other parties.
You must provide evidence to QCAT that you have given the other parties the application. For example, if you email the application to QCAT ensure you copy the other parties into the email.
If a party does or does not consent to the application, they should advise the party who made the application and QCAT in writing, so the decision maker can take their views into account before making a decision.
Seeking the prior consent of every party in a matter is always preferable when making requests to QCAT. By doing this it reduces the time QCAT will need to seek the views of the other parties to the application before making a decision.
If you have discussed the application with the other parties and they consent to the request, you have two options:
make the application you require, attaching the other parties written consent with your application for QCAT to consider; or
file an application for decision/order by consent which all parties sign to confirm they consent to the request you seek from QCAT
(see below for this application).
If the other parties in the case do not consent to an application, they can simply put their views in writing and send them to QCAT directly.
When you make an application, a QCAT decision-maker may not agree with your request even if all the parties consent to the request.
Never assume that your request has been approved because you have filed an application in your case. The QCAT decision-maker makes the final decision about your application and notifies the parties of this. If you fail to follow the directions of QCAT while waiting for a decision, QCAT can make orders against you due to non-compliance.
After you have filed your application, you are required to continue complying with any directions or instructions until a decision is made or unless otherwise ordered by the QCAT decision-maker.
For example, after requesting an adjournment, until you have been notified by QCAT that the hearing date has changed, your hearing will go ahead as originally planned. Please keep this in mind when you apply and be prepared you may not get the outcome you seek.
What are you applying about today to progress your case?
To make an application, select an option from the list below to complete the correct form: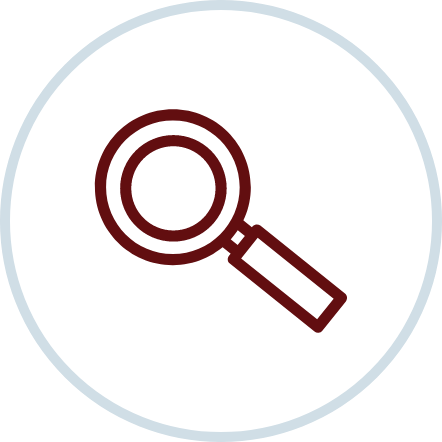 Return to Case Type?
Find more information about your previously viewed case type.
Help and further information
For Legal advice:
* Contact the private solicitor of your choice
* Use Queensland Law Society's Find a Solicitor service.
* Contact Legal Aid Queensland on 1300 65 11 88
* Contact Community Legal Centres Queensland for details on your local community legal centre on 07 3392 0092
For assistance in legal proceedings:
LawRight Court and QCAT Services
LawRight is an independent, non-profit community based legal organisation that coordinates pro bono legal services for individuals and community groups. Parties with proceedings in QCAT may be able to obtain assistance from LawRight's Court & Tribunal Services to self-represent or in limited circumstances, be given representation.
If you are unsure if you are eligible for assistance from LawRight or wish to make an enquiry, contact the service by phone on 07 3564 7561 or by email at qcat.cts@lawright.org.au or by writing to PO Box 12217, George Street QLD 4003.
To apply for help from LawRight, please complete the application form here. If you are unable to complete the online form, contact LawRight to discuss alternative arrangements
Community legal centres
Caxton Legal Centre
The Caxton Legal Centre is an independent, non-profit community organisation providing free legal and social work advice, assistance and referrals to the general public. Please note that the Caxton Legal Centre does not provide advice about building or other business and commercial disputes.
Women's Legal Service
Women's Legal Service is a community legal centre that provides free legal advice and information to women in Queensland.
Youth Advocacy Centre
The Youth Advocacy Centre offers free confidential legal and welfare assistance to young people under 17 years who live in or around Brisbane. Telephone support is also provided to young people outside of Brisbane and throughout Queensland.
The Queensland Civil and Administrative Tribunal (QCAT)'s registry is here to administer your matter and provide general information. Please see below what registry staff can and cannot do to assist with your matter.
Registry staff can:
* answer questions about QCAT processes
* provide information about QCAT's different types of forms that are available for your consideration
* provide you with information and support about how to lodge an application
* refer and/or process any request to access the QCAT register of proceedings (a publicly available list of QCAT cases) or the record of proceedings (the case files themselves)
* advise on fees and allowances, and how to apply for a waiver of fees
* guide you in checking your forms are complete before lodgement (e.g. signed in the correct places)
* give you information on legal organisations that could help.
---
Registry staff cannot:
* provide legal advice
* advise on whether you should submit an application and whether you are filing under the correct legal area (eg minor civil dispute – consumer or trader or minor civil dispute – minor debt)
* tell you if you should lodge an appeal or a counter-application
* recommend a specific lawyer to assist you
* instruct you on how to word your application, supporting documents or what to say at a proceeding
* contact a QCAT member or adjudicator directly on your behalf
* predict likely outcomes of a case or appeal
* help you prepare your case
* advise what orders or decisions you should seek
* explain what you should do to follow QCAT directions
* recommend your next steps regarding enforcing an order or tribunal decision
* advise on exact timeframes for resolution of a matter – this depends on your individual matter